Coupon Codes & Current Promotions
Get the best price with the latest premium promo and discount codes when you buy online.
Sales and special gifts are limited-time offers.
*at the time of publishing. Subject to change.
Can't see codes? Try turning off any active adblockers.
Overview: Exuviance – Night Corrector Acne-Prone, Oil-Free Hydragel
Verdict: The best non comedogenic gel moisturizer
Best for: Oily & Acne-prone skin
Brand & Product Line: Acne-Prone & Renew line
Formulation Base: Water-based moisturizer, Oil-free
Color: Sheer white
Consistency: Lightweight gel-moisturizer
Finish: Soft and smooth
Clean Beauty: All products are formulated without Oxybenzone, Microbeads, Phthalates, Triclosan & Triclocarban, Hydroquinone, Isoparabens (branched parabens), MCI, Formaldehyde and Formaldehyde Donors, Sodium Lauryl Sulfate. Sustainably sources palm oil.
Green & Cruelty-free: Not tested on animals. Sustainably sourced cartons. Post-Consumer Recycled (PCR) plastic packaging. Recyclable shipping boxes on all orders. Launched a recycling program with TerraCycle®.
Safety Studies: Non-comedogenic skincare, non-acnegenic. Dermatologist and Allergy tested.
Part of: The Best Non-Comedogenic Moisturizers for Oily Skin; The Best Non-Comedogenic Moisturizers for Acne-Prone Skin
PROS:
AHA/PHA blend plus botanicals to hydrate skin, target surface oil and enhance radiance
Created to address the unique needs of oily skin as it ages
Lightweight gel texture that absorbs easily into the skin
Contains a blend of high-quality, skin-benefiting ingredients that may help improve texture, minimize pores, and prevent acne breakouts
Can provide gentle exfoliation and anti-inflammatory properties
May help control oil production and reduce the appearance of blackheads
Can be suitable for sensitive skin types
Comes in a 1.75 oz bottle, which can last for several months of nightly use
CONS:
Contains alpha hydroxy acid (AHA), which can increase sensitivity to the sun and may require additional sunscreen use and sun protection measures
May not provide enough hydration for very dry skin types
Some users may prefer a thicker, creamier texture for their night moisturizer
Some individuals may experience irritation or other adverse reactions to certain ingredients in the formulation
May be more expensive than other comparable night moisturizers on the market.
Product Review: Packaging, Formulation, Results
Packaging, Size, and Versions:
Exuviance Night Corrector comes in a 1.75 oz, providing ample product for nightly use over several weeks. The packaging is both practical and environmentally conscious, as the container is made of recyclable materials and can be placed in the recycling bin after use.
Additionally, Exuviance partners with TerraCycle, a recycling company that ensures that all packaging waste is responsibly recycled, furthering the brand's commitment to sustainability.
As for versions, the Exuviance Night Corrector is available in one formulation, which is specifically designed for acne-prone and oily skin types.
Overall, Exuviance's packaging and commitment to sustainability, combined with the practical size and single version offering of the Night Corrector, make it a convenient and eco-friendly choice for skincare enthusiasts.
Key Ingredients:
The Exuviance Night Corrector contains a powerful combination of key ingredients that work synergistically to target the unique needs of oily, aging skin.
Key Ingredients:
Mandelic Acid (AHA) – Mandelic acid is an alpha hydroxy acid (AHA) derived from bitter almonds. It has exfoliating properties that help remove dead skin cells, unclogs pores, and improve skin texture. Mandelic acid is also a gentle AHA that can help even out skin tone and reduce the appearance of fine lines and wrinkles.
Gluconolactone Polyhydroxy Acid (PHA) – Gluconolactone is a polyhydroxy acid (PHA) with similar exfoliating properties to AHAs but is gentler on the skin. PHAs are larger molecules that penetrate the skin more slowly, making them suitable for sensitive skin types. Gluconolactone also has antioxidant properties that help protect the skin from environmental stressors.
Botanical Blend – The botanical blend in this night moisturizer contains extracts from the arctium lappa (burdock) root and melia azadirachta (neem) leaf. Burdock root extract has anti-inflammatory properties that can help reduce redness and irritation in the skin. Neem leaf extract has antibacterial properties that can help prevent breakouts and keep the skin clear.
These ingredients work together to provide hydration and exfoliation to the skin while also addressing concerns related to oily and acne-prone skin. The mandelic acid and gluconolactone provide gentle exfoliation, while the botanical blend helps to soothe and prevent breakouts.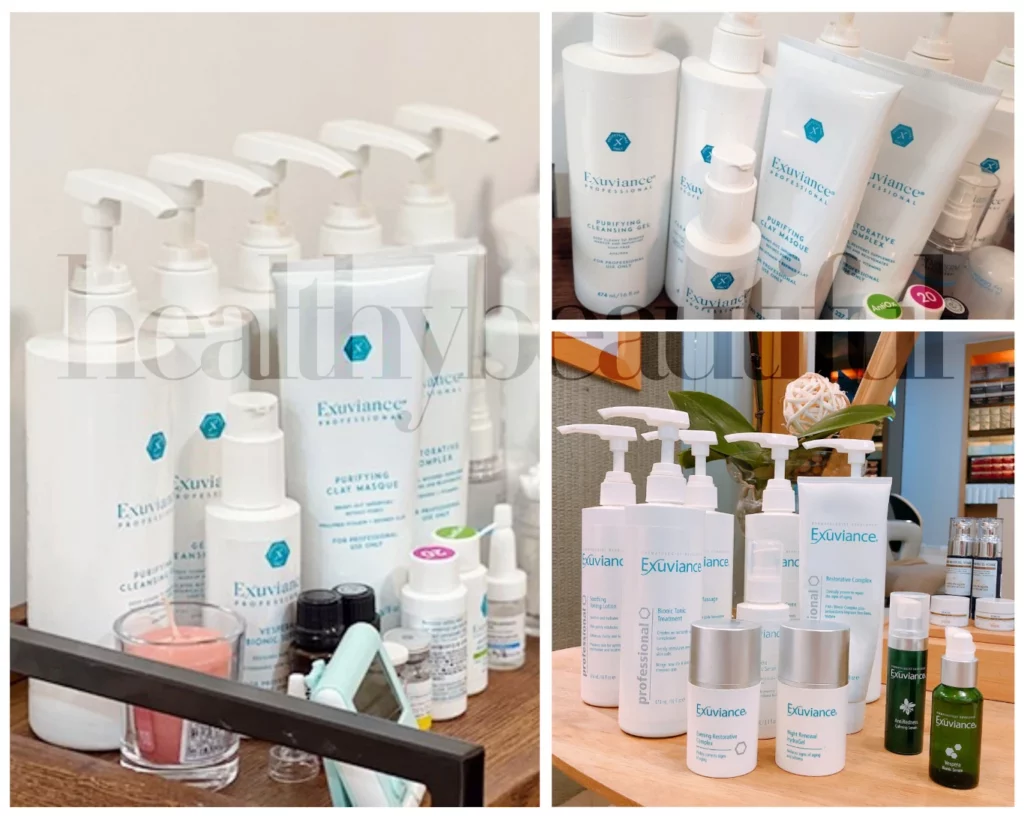 Complete Ingredients:
Aqua/Water/Eau, Glycerin, Cyclopentasiloxane, Mandelic Acid, Gluconolactone, C12-15 Alkyl Benzoate, Cyclohexasiloxane, Cetearyl Alcohol, Ethoxydiglycol, Butylene Glycol, Polyacrylamide, Dimethicone, Octyldodecyl Myristate, Pentaerythrityl Tetrastearate, Palmitic Acid, Myristic Acid, Melia Azadirachta Leaf Extract, PEG-100 Stearate, Hydrogenated Lecithin, Lecithin, Arctium Lappa Root Extract, Phosphatidylcholine, Steareth-2, C13-14 Isoparaffin, Batyl Alcohol, Glyceryl Stearate, Stearic Acid, Polyethylene, Xanthan Gum, Ceteareth-20, Laureth-7, Disodium EDTA, Ammonium Hydroxide, Chlorphenesin, Methylparaben, Parfum (Fragrance).
Please be aware that ingredient lists may change or vary from time to time. Please refer to the ingredient list on the product package you receive for the most up-to-date list of ingredients.
Ingredient Analysis:
The Good:
Anti-aging ingredients: Gluconolactone, Mandelic Acid
Reduces large pores: AHA, PHA, Exfoliators
Doesn't contain any harsh alcohols, common allergens, oils or sulfates
The Bad:
Does contain fragrances, parabens and silicones
Not fungal acne (malassezia) safe
Clean Beauty & Safety Tests:
Exuviance is committed to ingredient transparency and ensuring that every ingredient in their formulations is of the highest quality. They meticulously select high-performance ingredients blended at the optimal pH to deliver maximum efficacy for a range of skin types and tones.
Their products are expertly formulated with stable, safe, innovative, high-quality ingredients, and they continuously monitor applicable governing organizations across the globe to ensure compliance.
Exuviance also prioritizes sustainability in ingredient sourcing, routinely seeking out ingredients with a lower environmental impact. Additionally, their products are formulated without Oxybenzone, Microbeads, Phthalates, Triclosan & Triclocarban, Hydroquinone, Isoparabens (branched parabens), MCI, Formaldehyde and Formaldehyde Donors, and Sodium Lauryl Sulfate. They source their palm oil sustainably as well.
Furthermore, Exuviance considers a diverse range of skin tones when developing new products to ensure that their formulations cater to a variety of skin types and tones.
Product Formulation & Results:
What to look for in a PM moisturizer for Oily, Acne-Prone Skin
When looking for a night moisturizer for acne-prone and oily skin, there are several important factors to consider.
You want to look for a product that is non-comedogenic, meaning it won't clog your pores and cause breakouts. It should also help control oil production without over-drying your skin.
In addition to oil control, a good night moisturizer should provide hydration to the skin without feeling heavy or greasy.
It should also offer gentle exfoliation to help remove dead skin cells and prevent clogged pores.
Lastly, anti-inflammatory properties can help reduce redness and inflammation associated with acne-prone skin.
Tried & Tested
As an esthetician, I have had the opportunity to review the Exuviance Night Corrector.
The first thing I noticed was the texture – it has a silky, gel-like consistency that spreads easily and absorbs quickly into the skin. My clients have reported that their skin feels smoother and softer after using this moisturizer.
One of the most significant benefits of this product is its ability to improve texture and minimize the appearance of pores. Many of my clients struggle with large pores and uneven texture, but they have noticed an improvement after using the Night Corrector consistently over a 6 to 8-week period.
It's a great addition to any skincare routine, especially for those with oily or acne-prone skin.
I appreciate that the Exuviance Night Corrector is formulated with high-quality ingredients like Mandelic Acid and Gluconolactone Polyhydroxy Acid (PHA). These ingredients work together to provide a gentle exfoliation, which helps to prevent hormonal acne breakouts.
It's important to note that this product contains an Alpha Hydroxy Acid (AHA), which can increase the skin's sensitivity to the sun and may lead to sunburn. Use a sunscreen with a high SPF to reduce the risk of sunburn. Always be sun safe and take precautions to protect your skin from harmful UV rays.
It's also worth mentioning that this product is very lightweight and non-greasy. My clients with combination or oily skin have reported that it doesn't leave their skin greasy or heavy. The Exuviance Night Corrector also has a pleasant smell that many have commented on.
Overall, I highly recommend the Exuviance Night Corrector to anyone looking for a lightweight yet effective PM moisturizer that can improve skin texture and minimize the appearance of pores. It's a great addition to an acne-prone and oily skincare routine.
---
About the Brand
Exuviance is a skincare brand that was founded by two world-renowned dermatologists who discovered the benefits of Alpha Hydroxy Acids (AHAs) and their ability to improve the overall appearance of skin.
Since then, the brand has been at the forefront of skincare innovation, creating powerful, clinically-proven products that are designed to deliver visible results.
Exuviance uses a combination of AHAs, Polyhydroxy Acids (PHAs), and other advanced ingredients to target specific skin concerns such as aging, hyperpigmentation, acne, and dryness.
The brand is committed to using only the highest-quality ingredients. It is dedicated to sustainability and eco-friendliness, utilizing recyclable packaging and participating in a free recycling program for its customers.
Exuviance's mission is to empower people to transform their skin and achieve their most beautiful complexion.
What sets Exuviance apart from other brands is its focus on skin-renewing formulas that use Alpha Hydroxy Acids and Poly Hydroxy Acids. These key ingredients exfoliate the skin, smoothing its texture, increasing firmness, and evening out tone. This skincare line is designed to help prevent and reverse signs of aging, giving you a youthful and radiant complexion.
The creators of this brand, Dr. Ruey Yu and Dr. Eugene Van Scott, are researchers who hold over 80 patents for Alpha Hydroxy Acid, which they discovered as a key ingredient in reducing the appearance of wrinkles. This breakthrough ingredient is gentle enough for all skin types, including those with sensitive skin, making it suitable for a wide range of people.
Another aspect of the brand that I admire is their commitment to sustainability. Exuviance is a member of the TerraCycle® recycling program, which means that their packaging is recyclable, and they actively work to reduce their carbon footprint. As someone who values eco-friendly and socially responsible companies, this is an important factor for me when choosing skincare brands to recommend to my clients.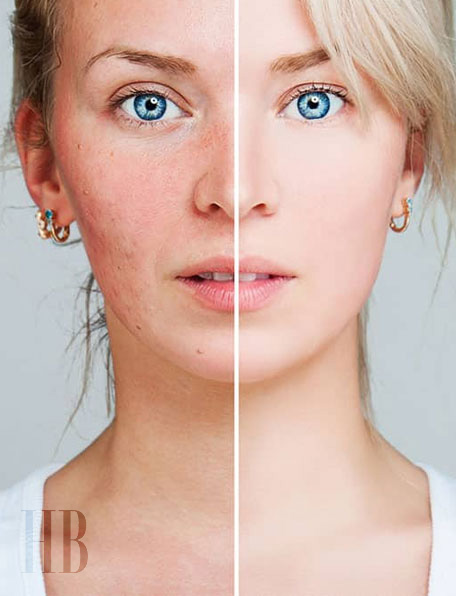 Recommended Acne Programs
---
If you're suffering from severe acne, it's best to undergo a program that will help you get to the root of the problem and address the causes.