Coupon Codes & Current Promotions
Get the best price with the latest premium promo and discount codes when you buy online.
Sales and special gifts are limited-time offers.
Perricone MD Official Website
Installments available with Afterpay or Zip.
Earn reward points. Subscribe for savings up to 40%.*


Walmart
Free shipping in select areas.*
Earn 5% cashback on Walmart.com. See if you're pre-approved with no credit risk.*


Dermstore
Earn reward points when purchasing this product as a rewards member.* Free delivery on all orders over $50.


Feelunique
Free tracked UK delivery.*


Cult Beauty
Earn status points with this purchase.*
Installments with Clearpay.*


*at the time of publishing. Subject to change.
Can't see codes? Try turning off any active adblockers.
Overview: Perricone MD – Acne Relief Retinol Treatment & Moisturizer
Video: Perricone MD Acne Relief 2-Step Application Tutorial
Verdict: The Best Non Comedogenic Moisturizer for Acne-Prone Skin
Best for: Inflamed Acne-prone skin, Blemishes, Redness, Oily Skin, Congested Skin, Hyperpigmentation, Rosacea
Brand & Product Line: Acne Relief Prebiotic Acne Therapy, 90-Day Regimen
Formulation Base: Water-based moisturizer
Color: White
Consistency: Lightweight cream
Clean Beauty: Fragrance-free. Paraben-free. All products are always formulated without parabens, fish, phthalates, talc, and mineral oil.
Green & Cruelty-free: No animal testing.
Safety Studies: Non-comedogenic skincare. Fragrance-free.
Part of: The Best Non-Comedogenic Moisturizers for Acne-Prone Skin; The Best Non-Comedogenic Moisturizers for Oily Skin
PROS:
Effectively clears up acne and helps reduce the appearance of blemishes
Improves skin texture and tone, making it feel smoother and more hydrated
Calms inflammation and helps with pigmentation and red scars
Contains retinol, which can improve skin texture, reduce the appearance of fine lines and wrinkles, and even out skin tone.
Lightweight and fast-absorbing formula
Non-comedogenic. Fragrance-free.
Cruelty-free. No animal testing.
All products are always formulated without parabens, fish, phthalates, talc, and mineral oil.
CONS:
May cause skin irritation, especially for those with sensitive skin or those who have not used retinol before.
Can increase sun sensitivity, making it important to use sunscreen during the day.
May not be suitable for those with extremely dry skin, as it does not provide intense hydration.
Is relatively expensive compared to other moisturizers and acne treatments on the market.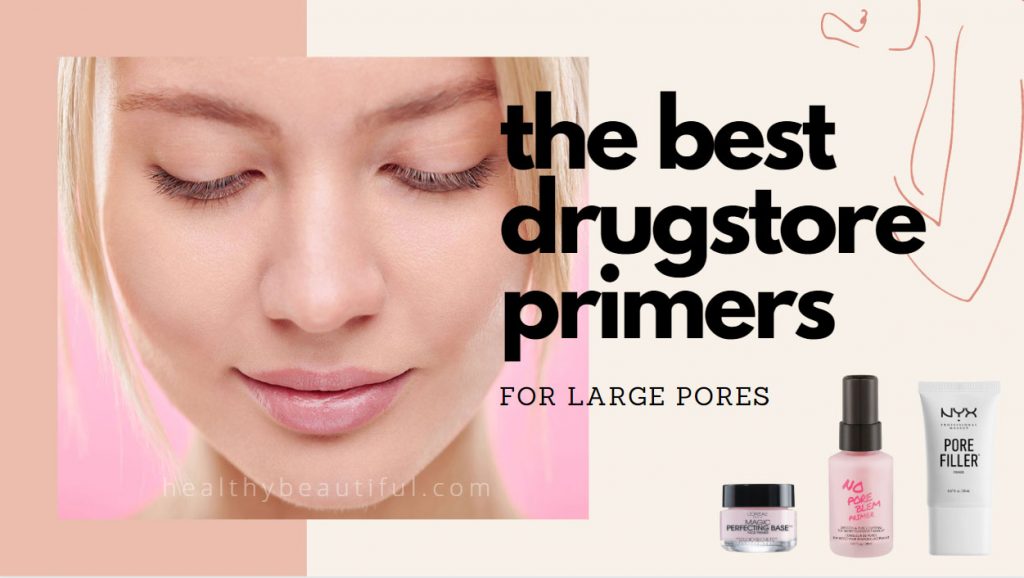 Sometimes, the perfect base doesn't have to come with a lofty price…
Product Review: Packaging, Ingredients, Formulation, Results
Packaging, Size, and Versions:
The Perricone MD Acne Relief Retinol Treatment and Moisturizer comes in a blue plastic bottle with a black pump, allowing precise control over the amount of product dispensed. Easy and mess-free.
It also offers protection against light and air, which can help maintain the stability and efficacy of the formula's retinol and other active ingredients.
While I prefer a more eco-friendly or sustainable packaging option, the plastic bottle is lightweight and durable, making it a practical choice if you travel frequently.
The bottle holds 2 fl oz of product, a generous amount that should last for several months with regular use.
Key Ingredients:
Retinol – As the #1 dermatologist-recommended, non-prescription skin-aging solution, retinol is an ultra-powerful vitamin A derivative that can help to prevent breakouts by unclogging pores and accelerating surface skin exfoliation and renewal. By gently exfoliating the skin, retinol can help to promote a clearer, smoother, and more even-looking complexion.
Salicylic acid – a powerful exfoliant that can penetrate deep into pores to unclog them, making it effective in treating and preventing acne. It can also help even out skin tone and improve the skin's overall texture.
Niacinamide – Also known as vitamin B3, niacinamide is a gentle yet effective multi-tasking ingredient that can help to visibly erase imperfections, unclog oily pores, and minimize uneven skin tone that can be left behind after breakouts. Niacinamide works by improving the skin's moisture barrier, which helps to keep the skin hydrated and looking youthful.
Citrulline – Found in watermelon, citrulline is an alpha-amino acid that helps to fight irritation and visibly reduce redness. This nourishing and soothing ingredient is an ideal way to counteract any irritation caused by other active ingredients in the product, making it suitable for those with sensitive or acne-prone skin.
Complete Ingredients:
Water/Aqua/Eau, SD Alcohol 40-B, Glycerin, Dicaprylyl Ether, Niacinamide, Citrulline, Arginine, Methyl Gluceth-20, Cetearyl Alcohol, Carbomer, Xanthan Gum, Tocopheryl Acetate, Retinol, Citric Acid, Sodium Hydroxide, Disodium EDTA, PEG-20 Methyl Glucose Sesquistearate, PEG-100 Stearate, Glyceryl Stearate, Methyl Glucose Sesquistearate, Polysorbate 20, Phenoxyethanol, Sodium Benzoate, Potassium Sorbate
Please be aware that ingredient lists may change or vary from time to time. Please refer to the ingredient list on the product package you receive for the most up-to-date list of ingredients.
Ingredient Analysis:
The Good:
Anti-Aging from 4 Ingredient(s): Niacinamide, Citric Acid, Tocopheryl Acetate (Vitamin E – Antioxidant), Retinol
Brightening & Good for Oily Skin from 2 Ingredient(s): Niacinamide, Retinol
Acne-Fighting from 2 Ingredient(s): Retinol, Salicylic Acid
Reduces Large Pores from 2 Ingredient(s): Retinol, Citric Acid
Improves Uneven Skin Texture from 2 Ingredient(s): Retinol, Salicylic Acid
Doesn't contain any common allergens, fragrances, oils, parabens, silicones or sulfates
The Bad:
Potential Irritants from 2 Ingredient(s): Retinol, Salicylic Acid
Not Alcohol-Free
Product Formulation:
The Perricone MD Acne Relief Retinol Treatment and Moisturizer is step 2 of the Acne Relief Prebiotic Acne Therapy 90-Day Regimen.
This targeted skincare routine aims to gently and effectively treat all three causes of acne: excess oil, acne-causing bacteria, and inflammation.
The lightweight yet nourishing formula absorbs instantly to control excess oil and helps to heal blemishes while you sleep without over-drying the skin. 
What sets this product apart is the patent-approved science behind Acne Relief, which is the use of prebiotics. 
This system adapts to your skin's unique microbiome, targeting harmful bacteria while preserving the good bacteria to maintain a healthy balance and clear skin.
The prebiotic ingredients used in Acne Relief help your skin safely and gently fight back against acne without disrupting its natural balance. 
This powerful combination of retinol, citrulline, and niacinamide helps accelerate surface skin exfoliation and renewal, visibly calms skin, and reduces redness while gently and visibly erasing imperfections overnight.
Results:
We have the Acne Relief Prebiotic Acne Therapy 90-Day Regimen available at the clinic and can attest to the line being part of an effective home care plan.
One of our regulars at that clinic, who is in her mid-20s, was pleasantly surprised by the significant skin texture and tone improvement after a few weeks. 
She claims the formula absorbed quickly, didn't leave her skin feeling greasy or oily and reduced the appearance of blemishes while evening out her complexion.
Another patient highly recommends the Perricone MD Acne Relief Retinol Treatment and Moisturizer for anyone with problem skin which has tried numerous products without success. She used it as part of the Acne Relief set and experienced remarkable results.
Although the set can be challenging to find outside the clinic, she buys the products individually as needed and feels it is worth every penny. She alternates it with another product containing glycolic acid to help keep her cystic acne under control. 
One patient was also initially skeptical about trying the moisturizer due to past failures with other products.
However, she decided to give it a chance and was pleasantly surprised by how well it calmed inflammation, reduced acne and pigmentation, and prevented breakouts. It also made their skin feel smooth and hydrated.
A new patient found the product to be a lifesaver during the COVID-19 pandemic, when wearing masks caused numerous skin issues. After using the retinol treatment for only a week, their skin became noticeably calmer and plumper.
Her breakouts cleared up quickly, and her red scars improved significantly. She loves how it feels on her skin. However, she did experience a few pimples when she didn't use the product consistently.
---
About the Brand
Video: Learn More About the Perricone MD Brand
Perricone MD is a skincare brand founded by Dr. Nicholas Perricone in 1997. Dr. Perricone is a board-certified dermatologist, a world-renowned anti-aging expert, and the first celebrity dermatologist to embrace holistic healthcare and wellness. The brand aims to help people achieve healthy, youthful-looking skin through science, nutrition, and skincare.
Perricone MD's philosophy is based on a three-tier approach to skincare that focuses on treating the skin from the inside out. The brand believes that by addressing the root causes of aging and promoting healthy lifestyle habits, individuals can achieve optimal skin health and a youthful appearance. The three tiers of the Perricone MD philosophy are diet, topical skincare, and lifestyle habits.
Perricone MD offers a wide range of skincare products formulated with high-quality ingredients and cutting-edge technology. His line has been around for 20 years and has expanded beyond skincare to include "no makeup" makeup and supplements.
The brand is known for its patented delivery systems, such as its Cold Plasma technology, which is designed to deliver nutrients deep into the skin for maximum effectiveness. One of the key ingredients used in many of Perricone MD's products is DMAE, a natural compound that has been shown to improve skin firmness and tone. Other popular ingredients include vitamin C, alpha lipoic acid, and retinol.
Perricone MD products are designed to address various skincare concerns, including fine lines and wrinkles, dullness, uneven skin tone, and loss of elasticity.