The Best Face Washes & Cleansers for Oily Skin and Large Pores – When you have oily skin, the quest to find the perfect facial cleanser is more complicated than most.
People with oily skin tend to attract more dirt and produce excess sebum than the average person. This makes finding a face wash that goes hard on the dirt but gentle on the skin a bit tricky.
When I was young, I always felt like my face produced so much oil it attracted all the dirt in the air wherever I passed. So naturally, at the end of the day, I always felt like washing my face with a cleanser that made me feel dry and squeaky clean after. It always made me feel like the product has done its job well by stripping everything off my face.
Little did I know, not only was it aggravating my oily skin but also putting my skin's lipid balance out of whack. It invited a host of other skin issues like sensitivity, dryness, and irritation.
It also worsened my bout with acne on top of everything else. And if you ask anyone who has had to battle acne and oily skin, any compounding skin issue can be an excruciating experience. 🙁
Finding the right cleanser is crucial to how you're setting up your skin for the rest of your day.
It's also one of the main pillars of a balanced skincare routine, so choosing the right one for your skin type is essential. 
In this article, we'll discuss what you need to know when looking for the perfect cleanser, as well as a shortlist of the best products with our highest ratings for your skincare needs.
What to look for in a cleanser if you have oily skin
---
The best cleansers for oily skin need to be a powerhouse in flushing out all that oil and grime at the end of each day but gentle enough that it won't dry or irritate your skin.
If you break the balance of your skin by stripping it too much of moisture and natural oils, it's going to compensate by generating more oil. That's why it's very important for people with oily skin to be well-hydrated. Choose a product that does not leave you dry, and quickly follow up with a light, easily absorbed moisturizer.
If you have oily and sensitive skin, use a gentle cleanser aimed for oily skin that is both hypoallergenic and fragrance-free. If you don't have cystic acne, you can combine it with a cleansing brush aimed for sensitive skin for a thorough clean.
If you have oily skin with acne-prone skin, blackheads, whiteheads, and large pores; you can look for cleansers that incorporate chemical exfoliants in their ingredients. Chemical exfoliants like AHAs dissolves dirt and dead skin cells from the upper layer of your skin. BHAs loosen up hard plugs and flush out excess oil from pores.
You can combine these with a physical exfoliant like a cleansing brush or a microdermabasion device twice a week to remove any remaining build up.
This routine can be amazing and life-changing, but it's not for everybody. Some people, especially those with acne, can find chemical exfoliants to be irritating on the skin. If chemical exfoliants won't work for you, it's best to choose the routine for sensitive skin and combine it with your topical medication.
Editor's Choice: The Best Face Wash & Cleansers for Oily Skin and Large Pores
---
Oily skin tends to be thicker and resistant (i.e. not sensitive), so it can usually tolerate a stronger cleanser formulated for oily skin. If you don't have sensitive skin or isn't acne-prone in particular, we highly recommend these to help maintain a healthy and well-balanced skin.
These are our choices for the best cleansers for oily skin based on product formulation, claims, value for money, and consumer reviews.
For best results, make sure to choose a product that is best suited for your skin type and skin issues.
Editor's Choice: The Best Face Wash & Cleansers for Oily + Acne-Prone Skin
---
Combining BHAs and AHAs in your routine will not only help clear out impurities from the skin, but also increase cell turnover which results in younger, smoother, and more refined skin. Deep pore cleansing from facial cleansers also helps in inhibiting the growth of acne.
Shifting to these line of products has been a life-changing event for me, in making sure that breakouts are kept at a minimum while also gently smoothing out rough and dull skin.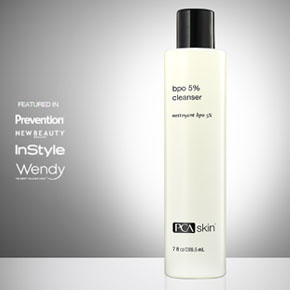 Editor' Choice: The Best Face Wash & Cleansers for Oily + Sensitive skin
---
If your skin reacts badly from normal facial washes, you're likely to have sensitive skin. Personally, Ponds, Olay, and L'Oreal are some of the drugstore brands I steer clear from because they irritate my skin even after just one wash. I'm also wary about using scrubs, but there are brands with facial scrubs that are gentle and effective like VMV Hypoallergenics, Celeteque, and Neutrogena.
Look for cleansers that are hypoallergenic—meaning it contains fewer ingredients than regular products and few or none that can cause allergic reactions.
If you have oily AND sensitive skin, it's best to stick with very gentle cleansers like the ones below:
Editor's Choice: Non Comedogenic Face Wash for Oily Skin + Acne-Prone + Sensitive
---
Otherwise known as the trifecta of common skin problems. Having acne-prone, sensitive, and oily skin means the products you use have to be hypoallergenic, non-comedogenic, fragrance-free, water-based products (whew!). This doesn't have to severely limit your choices though. With the right choice, you can still have the best face wash for oily skin and all the above features as well.
Almost all the products listed here are for acne-prone and sensitive skin, unless otherwise stated but the below are the ones that crossed finished line.
Tips to Prevent Oily Skin
---
Sometimes oily skin are hormones at play, sometimes it's the byproduct of unsuitable skincare, but most of the time it's just simply the skin that you were born with.
Whatever the cause is, the universal goal if you have oily skin is to slow down your skin's oil production for as long as possible so you can get the benefits of having this skin type (less wrinkles as you grow older as it helps trap moisture under the skin) but not the disadvantages (shiny face, breakouts).
The way to do it is to maintain a skincare regime using the right products–starting with the best face wash for oily skin.
1. Use a gentle cleanser that doesn't irritate your skin
When you have very oily skin, there's always the temptation to scrub your face raw and dry at the end of the day just to feel clean. That's a mistake that most people make and will most certainly aggravate your oil (and acne). Not to mention compromise your skin barrier, opening the door to other issues like redness and eczema.
Wash your face twice a day with gentle cleansers. Face washes that can cause irritations and dryness will trigger an overproduction of oil and sebum leading to blackheads, whiteheads, and acne. If you have excessively oily skin and have problems managing it, I highly recommend the Oily Skin Solution Program by Patricia Everson. 
A cleanser that's effective and right for you can do the job without irritating your skin or leaving it dry.
2. For oily and acne-prone skin, you can use a face wash with AHAs (alpha hydroxy acid) and/or BHAs (beta hydroxy acids).
Chemical exfoliants in cleansers gently sloughs off dead skin cells to avoid any build ups that can cause breakouts. It can also unclog pores and prevent blackheads and whiteheads from forming.
BHAs are best as they are oil-soluble and go deep into the pore lining to purge deep-seated dirt. If you have them, you will have an initial "purging" or breakouts to clear out all this oil and bacteria from your skin. Fear not, as after a few weeks or so, the BHA would have done its job and clear out all the grime that would eventually lead to an infection.
If BHAs go deep, Alpha-hydroxy acids or AHA are water soluble and work on the top layer of skin to buff it. They help stimulate cell renewal, face acne marks and minimize large pores. When starting out, use no more than 5% AHA and only at night then work your way up.
3. Use moderately warm water to help break down dirt and makeup.
It also helps soften the skin and prepares it for your skincare. Cold water locks up your pores, which doesn't allow the natural release of sebum and bacteria.
4. After cleansing, make it habit to use moisturizers.
Applying moisturizers specifically formulated for oily skin helps keep your skin hydrated without breaking you out. It rebalances your skin barrier so your skin is healthy–not too dry and not too oily.
5. Invest in a good quality blotting paper.
Easily control shine throughout the day in one feel swoosh. Low quality ones are so thin, you have to use several just to cover your whole face. You only need to use one good quality botting paper will absorb like magic and can be re-used outside your T-zone.
6. Regularly use clay masks or mud masks.
Once a week or every other week to suck out any deep seated oils that your regular washing may have missed. It's a form of deep cleanse that clears out and tightens your pores.
7. Look for oil-free and non-comedogenic products if you are acne-prone.
These types of products are usually void of irritants like fragrance and harsh chemicals, which can trigger breakouts. While some oils are non-comedogenic itself, it doesn't help if you already have an overproduction of oil. This applies to skincare and makeup like primers, foundation, moisturizers, etc.
8. Make sure your skin is hydrated throughout the day.
This is extremely important because hydrated skin keeps oils at bay. Dehydrated skin can cause reactive seborrhea, wherein the body thinks your skin has been stripped of natural oils so it goes on overdrive. Balance is key. Drink water and keep a face spray on hand.
9. Avoid alcohol-based toners.
This is a very tempting thing to so because they're very effective in degreasing the skin and leaving you with a matte finish. But the long-term consequence can be brutal: slow erosion of the skin, aggravates any acne or skin irritation, puts a strain on its process of replenishing and rejuvenating itself. Alcohol just about weakens the skin in general. (It's used to prep your face for chemical peels in fact, to help the acid penetrate the upper layer.) So if you see any of these in your skincare–D alcohol, denatured alcohol, or isopropyl alcohol– just say no.
10. Use Retinol or Vitamin A.
No, you don't have to be in your 40's to start using retinol. It's one of the most widely used topical and oral treatments for oily skin. The oral medication has a host of side effects so its reserved as the big guns, but the topical ones are available off the counter.
And that's it! Remember, the right combination of products will do wonders for your skin no matter what condition its in. With this list, I hope you find the perfect facial cleanser for you.
References
---
Arbuckle, R., Atkinson, M., Clark, M., Abetz, L., Lohs, J., & Kuhagen, I. et al. (2008). Patient experiences with oily skin: The qualitative development of content for two new patient reported outcome questionnaires. Health And Quality Of Life Outcomes, 6(1), 80. doi: 10.1186/1477-7525-6-80 https://doi.org/10.1186/1477-7525-6-80
Avalon.edu. (2016). Oily Skin Advantages | Avalon School Of Cosmetology.
Avène USA Eau Thermale Avène – Sensitive Skin Care. (2018).
Best Skin Care, Makeup, Face & Body Creams – CLARINS. (2018).
Bioderma International. (2019).
Christina Moss Naturals – Organic, Healthy, Non-Toxic Cosmetics. (2018).
Clinique | Official Site | Custom-fit Skin Care, Makeup, Fragrances & Gifts. (2018).

Draelos, Z. D. (2006). The effect of a daily facial cleanser for normal to oily skin on the skin barrier of subjects with acne. Cutis, 78(1 Suppl), 34-40.

Doherty, B. and VanTine, J. (2002). Growing Younger: Breakthrough Age-Defying Secrets. Emmaus, PA: Rodale.
Gentle Skin Care Products | Cetaphil. (2018).
Glytone | Professional Skin Care Products and Peels. (2018).
Grigore, A. (n.d.). Skin Cleanse: The Simple, All-Natural Program for Clear, Calm, Happy Skin.
Goodman, G. (2009). Cleansing and moisturizing in acne patients. American journal of clinical dermatology, 10(1), 1-6. https://doi.org/10.2165/0128071-200910001-00001
How to control oily skin | American Academy of Dermatology. (2018).
Hypoallergenics, V. (2018). Allergy Control & Hypoallergenic Products | VMV Hypoallergenics.
Kenet, B. and Lawler, P. (1999). How to Wash Your Face: America's Leading Dermatologist Reveals the Essential Secrets for Youthful, Radiant Skin. New York: Simon & Schuster.
La Roche-Posay Skincare, Sunscreen, Body Lotion Official Site. (2018).

Makrantonaki, E., Ganceviciene, R., & Zouboulis, C. C. (2011). An update on the role of the sebaceous gland in the pathogenesis of acne. Dermato-endocrinology, 3(1), 41-49. doi: 10.4161/derm.3.1.13900 https://dx.doi.org/10.4161%2Fderm.3.1.13900

RUGGED & DAPPER | Men's Grooming & Skincare Products. (2018).
University of Maryland Medical Center. (2016). Oily skin. 
Shetty, R. (n.d.). Age Erase: Your ultimate beauty bible to ageing gracefully.
Shop Paula's Choice | Paula's Choice. (2018).
Shop Quality Skincare Products Backed by Science at SkinCeuticals.com. (2018).
How useful was this post?
Click on a star to rate it!
Average rating 5 / 5. Vote count: 2