Jump to: Editor's Choice: The Best AHA Serums
You've probably come across a ton of serums and creams that promises to give you that smooth, ageless Jennifer Lopez skin.
And if you're like me, you've probably tried more than your fair share of fancy and expensive bottles.
This much is true: if you can invest in only one skincare product in your daily routine, it should be your serum.
Other steps like cleansing and moisturizing have functions that can be done effectively through products that won't break the bank.
Serums, however, are made to be packed with a multitude of active ingredients whose sole goal is to nourish and restore your skin.
And you only want to feed your skin the best ingredients if you want effective and long-lasting results.
You'll thank your skin when you're 40 and don't look a day over 30. 🙂
Your ideal serum should promote anti-aging, skin rejuvenation, and spot lightening among its laundry list of benefits.
And serums that have these inclusive set of characteristics usually have a good dose of alpha hydroxy acids in its formulation.
In this article, you'll get a deeper understanding of how AHAs benefit your skin.
Most importantly, and this is where most people do it wrong, you'll learn how to properly use and incorporate AHA serums into your daily skincare routine.
Once you have a grasp of these key points, you will not only maximize the benefits of alpha hydroxy acids but also avoid the usual pitfalls most people that start using AHAs fall into.
Now without further ado, let's start.
Editor's Choice: The Best AHA Serums for your Skincare Regimen
---
We've chosen the best AHA serums based on our analysis, product specifications, value for money, and consumer reviews.
Make sure to choose a product that is suited for your skin type and skin issues for best results.
Video: Introducing Good Genes Treatment by Sunday Riley by Sephora
Video: BEFORE & AFTER: Sunday Riley Good Genes Treatment | Le Petite Bain Blog by Madison Bath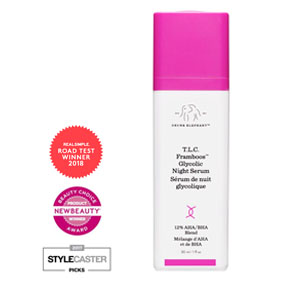 Video: Drunk Elephant TLC Framboos Glycolic Night Serum Introduction by Drunk Elephant Skincare
Video: Drunk Elephant Review Part 1 | Marula, Juju, Pekee, C-Firma, TLC Framboos!
Video: PHACE BIOACTIVE Clarifying Serum
Video: Get Even: The Best Regimen for Irregular Pigmentation | Vivant Skin Care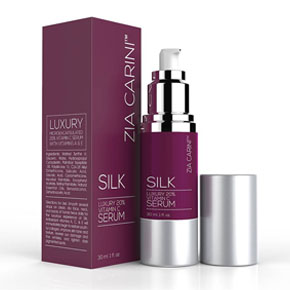 Video: Anti-Aging Acne Skincare | Effaclar by LaRochePosayUSA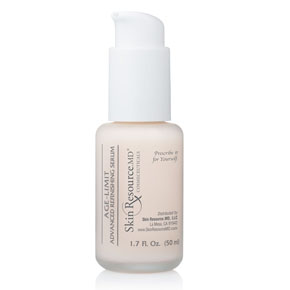 References
---
DailyMed – PHACE BIOACTIVE CLARIFYING SERUM- salicylic acid cream. (2019). [Source]
Dermatologist Recommended Skin Care. (2018).
DUFFY, D. (1998). Alpha Hydroxy Acids/Trichloroacetic Acids Risk/Benefit Strategies. A Photographic Review. Dermatologic Surgery, 24(2), pp.181-189. [Source]
Drunk Elephant Skincare. (2018).
Greive, K., Tran, D., Townley, J. and Barnes, T. (2014). An antiaging skin care system containing alpha hydroxy acids and vitamins improves the biomechanical parameters of facial skin. Clinical, Cosmetic and Investigational Dermatology, p.9. [Source]
Innovative – Botanical – Skincare » Baie Botanique | USA. (2018).
La Roche-Posay Skincare, Sunscreen, Body Lotion Official Site. (2018).
Moghimipour, E. (2012). Hydroxy Acids, the Most Widely Used Anti-aging Agents. jundishapur Jornal of Natural Pharmaceutical Products, 6(2), pp.9-10.
Michalun, N. and Michalun, M. (2001). Milady's skin care and cosmetic ingredients dictionary. 1st ed. Australia: Milady Thomson Learning.

 

Bioactive, P. (2019). PHACE BIOACTIVE®: pH Optimized Skin Care® | Marisa Vara Arredondo.
Riley, S. (2018). Sunday Riley.
SUEKI, H. (2001). Pharmacological Effects of Alpha-Hydroxy Acids (AHAs) on Human Skin. Nishi Nihon Hifuka, 63(3), pp.221-225. [Source]
VIDT, D. and BERGFELD, W. (1997). Cosmetic use of alpha-hydroxy acids. Cleveland Clinic Journal of Medicine, 64(6), pp.327-329. [Source]
Vivant Skin Care. (2018).
VORARAT, S., AROMDEE, C. and PODOKMAI, Y. (2002). Determination of Alpha Hydroxy Acids in Fruits by Capillary Electrophoresis. Analytical Sciences, 18(8), pp.893-896. [Source]
WOLF, B., PASTER, A. and LEVY, S. (1996). An Alpha Hydroxy Acid Derivative Suitable for Sensitive Skin. Dermatologic Surgery, 22(5), pp.469-473. [Source]
Zia Carini Beauty. (2018).
Reviews:
★★★★★

based on

5

reviews
Overall rating:
Nothing beats Sunday Riley
★★★★★
"
Sunday Riley is the de facto if you're looking for the highest quality AHA. It commands a high price tag because there's really nothing like it out there (and they know it). Results are instant and sustaining. It's a STRONG formula though, I can't stress that enough. This is not for sensitive skin. If you can get past this, you'll be hard-pressed not to call this your holy grail.
"
★★★★★
"
Skin acids are most effective as serums because it stays and absorbs into the skin. AHA cleansers are literally just washed away after a few seconds! Invest in a good serum and maximize your results.
"
★★★★☆
"
Never heard of Zia Carini but I've been looking for a vegan serum so I think I'll give that a go. Thanks for the tips!
"
Drunk Elephant!
★★★★★
"
Been a fan of DE for years, glad that it made the list. This article is incredible by the way, thank you!
"
★★★★★
"
Never knew what these things were for until my GF told me—and TLC Framboos totally changed my skin. Would recommend 5/5.
"